Details

Hits: 42360
Our best tour in Honduras
---
 Explore Honduras
Since 860 USD per person
Best Price Guarantee
14 days with small group
Physical Grading : All Public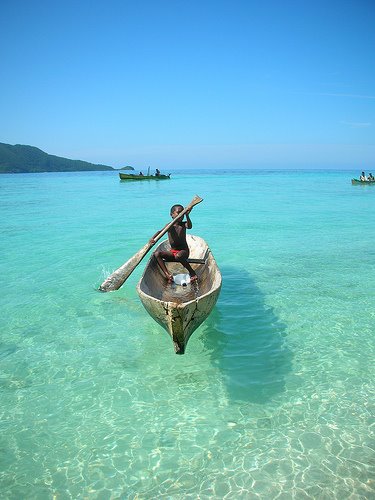 You will discover the magic of Honduras in its most beautiful aspects!
Varied landscapes ranging from the mountains to the Caribbean coast. Chortis and Garifuna ethnics. National parks and lush jungle. And of course a little paradise on Chachahuate Atoll or Roatan island!
---
Day 1: ARRIVAL SAN PEDRO SULA: Welcome to San Pedro Sula International Airport where your Coco Tours guide and driver will be waiting. If your flight arrives in the late afternoon, the first night will be in San Pedro. Visit of the Central American typical central park followed with the craft market Guamelito.
Mayan World in Copan Ruins

Day 2: SAN PEDRO SULA - COPÁN RUINS
On the way, we will stop to visit a fair trade coffee hacienda  that we could taste. We will transfer to the town of Copán Ruinas, a picturesque village that housed the great Maya civilization. For fans, enjoy Flor de Copán cigars which are world renowned. In the afternoon, we will visit a Mayan museum to have a first approach with the Mayan world.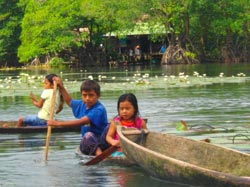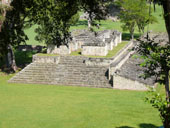 Day 3: VISIT OF COPÁN MAYAN RUINS
Guided by a english speaking guide and expert on Mayan culture, we will visit the Acropolis, where 17 Mayanemperors ruled, which is classified as a UNESCO World Heritage Site. Copán was the artistic center and one of the most important sites of the MAYA civilization. In the afternoon, we will hike to the plateau of the Copán valley, first to the Hacienda San Lucas, then we will go to small Mayan ruins of Los Sapos which was a old Mayan hospital. From there, we walk further up the mountain to get to the most typical village of Copán named La Pintada which houses a Chortis community (ethnic group who kept the closest links with the Mayan, their rites and their customs). Walking time: 4 hours. Possibility - not included - to do this excursion on horseback or motorcycle taxi.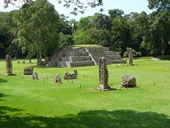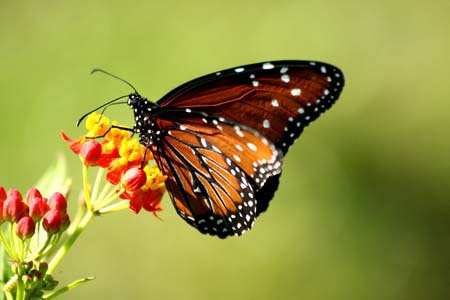 Extensions or possible excursions on days 2 and 3:
• The thermal waters
• Macaw Mountain Bird Park (rehabilitation center for tropical birds such as toucans)
• Las Sepulturas (ruins of a Mayan village)
• Visit a coffee plantation and hacienda
• Add one day to visit the colonial town of Santa Rosa de Copán (Lenca Trail) and the Tobacco Factory
---
  Caribbean coast, Garifuna villages and National Parks
Day 4: COPÁN - BAY OF TELA
Transfer to the Caribbean coast. The road shows the switch from the mountain vegetation to the Caribbean coast coconut, palm and banana plantations. We first visit Tela, then we will go to TRINUNFO DE LA CRUZ. Triunfo de la Cruz, is the largest native GARIFUNA village in HONDURAS. The GARIFUNAS arrived in 1797 and have their own culture, major cultural richness of the country, with their own dialect spoken 100%, gastronomy, from the voodoo rites, music and dance (Punta and Yancunu). In the afternoon, we enjoy the beaches and the Afro-Caribbeanatmosphereof this community.
5th day: PUNTA IZOPO WILDLIFE RESERVE and Soft JUNGLE: Travel by boat in the reserve: we get into the jungle along the river through mangroves and canals accompanied by the sounds of the jungle. We arrive at our campsite in the heart of this wildlife. The fauna of this reserve is impressive with more than 345 species of birds including toucans, and species as diverse as crocodiles, caimans, jaguars and howler monkeys among others.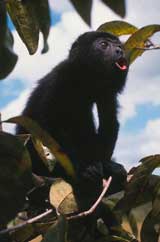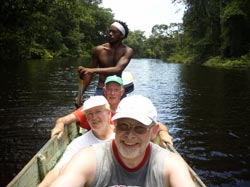 6th day: LOS MICOS LAGOON - PUNTA SAL: On our way to the National Park, we will visit the Garifuna fishing villages of San Juan, Tornabe, Bara Vieja to finally arrive in the picturesque village of Miami. We will take a boat trip on the LAGOON OF LOS MICOS that will lead us through a beautiful visit in search of flora and fauna. During the last century, this National Park was the landmark of famous pirates such as the formidable William Parker. At noon, we will enjoy a fresh fish cooked in a small Garifuna restaurant by the beach.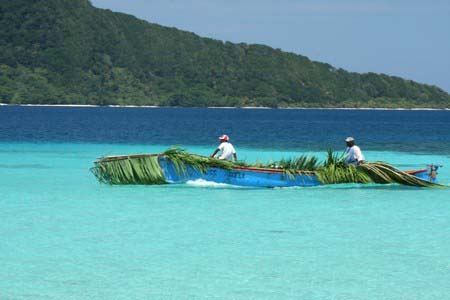 Extensions or possible excursions on days 4, 5 and 6:
• Lancetilla Botanical Garden (the second largest in the world) 
• traditional Garifuna fishing net 
• Garifuna Cooking , singing, dancing or music lessons
• Representation of Garifuna music
• Overnight camping in jungle
---
 National Parks PICO BONITO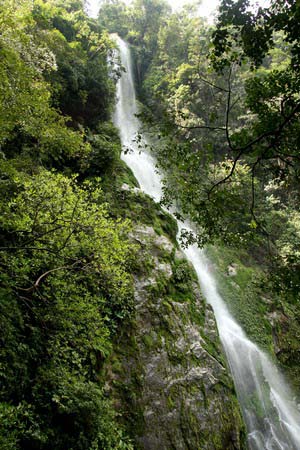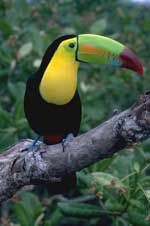 7th and 8th day: Pico Bonito National Park: We will go to the picturesque village of Las Mangas. National Park PICO BONITO, is the highest of Honduras. Its altitude is 2436 meters, the second highest mountain in the country. It is located near La CEIBA, has an area of 1073 km2, and 75% of its forest is blank. Due to its altitude differences, it offers a flora and fauna incredibly diverse, which is the best known are mammals such as sloths, tapirs, jaguars and many species of butterflies. Activities: hiking, rest, bathing in waterfalls. Possibility of rafting, kayaking or canopy (not included).
Possible extensions or excursions on the 7th and 8th day:
• Rafting
• Canopy or Kayaking
• Visit a women seamstresses in the mountains
• Trekking to the famous waterfall "El Bejuco" 
• Cooking Classes Local, Spa and Yoga.
---
4 days - Archipelago of Cayos Cochinos or Roatan Island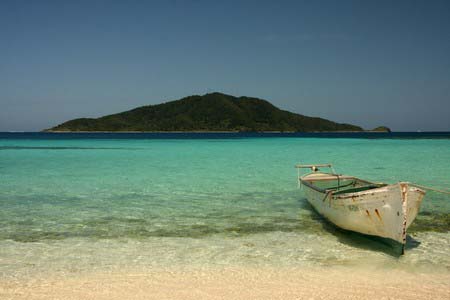 9th and 13th day: Departure in the morning for the Garifuna CHACHAHUATE Atoll, travel time: 2 hours. This small island is an enclave in the middle of the reef. The opinion of the local if there is a paradise on earth, it is here. 240 meters long, this island is bordered by a white sandy beach on background of coral and crystal clear sea. Its tiny population is traditional Garifuna and a good living. Chachahuate Island is part of a marine reserve exceptional because it is very little affected by man. Hundreds of species of fish inhabit places, including coral fish, moon fish, groupers: thousands of fish of all colors possible to observe close snorkeling. Night Atoll Chachahuate. Activities: Snorkling in one of the most beautiful treks barriers and America in search of the famous pink boas.
 Or 9th and 13th days (4 days) Utila or Roatan Island (diving).
In the morning, we depart by ferry to Utila or Roatan island. The island is surrounded by coral reef, counting more than 4,000 fish species and thousands of marine plants, stretches of white sand beaches, crystal clear sea and coconut trees. You will live a pleasant stay on an island with the best tourist infrastructure of the country. When you're not on the beach or in the water, a multitude of activities are available such as visiting the seabed with a transparent hull boat to enjoy the sight of this marine reserve.
Extensions or possible excursions days 9 to 13: 
• 1 to 3 days Cruise yacht between the islands and Cayos Cochinos archipelagos.
• Diving. 
• Visit the marine research center and pink boas. 
• also swim with dolphins, submarine trip, kayaking, parasailing, bikes and mountain bikes, jet skiing, water skiing, water sports, dolphin shows and transparent shell boat ride.
14th day: CEIBA or ROATAN - SAN PEDRO SULA: Transfer to the airport to connect with your international flight home.
Please contact us to see our other tour to Honduras